If you find anything you think should be added to this list, please let us know.
PUBLICATIONS ON LEGISLATION
Manual Handling in Health and Social Care. An A-Z of the Law, By Michael Mandelstam.
HSE Manual Handling - Guidance of Regulations (Manual Handling Operations Regulations) 3rd Edition 2004. Available from HMSO or HSE
Management of health and safety at work regulations 1999 – Approved Code of practice and Guidance. £8. Available from HMSO or HSE
Safe use of lifting equipment regulations 1998 (LOLER) – Approved code of practice and guidance. £8. Available from HMSO or HSE
HSE Guidance document to describe 'How the Lifting Operations and Lifting Equipment Regulations apply to health and social care'.  Free download.  Available from HSE loler guidance
Safe use of work equipment regulations 1998 (PUWER) – Approved code of practice and guidance. £8. Available from HMSO or HSE
SIMPLE GUIDE TO THE LOLER (see above) and PUWER REGULATIONS A short leaflet from the HSE. Free for single copies or available to buy in packs on 15 from HSE Books ISBN: 0 7176 2430 7. Available from HMSO or HSE
Display Screen equipment work – guidance on regulations (Health and safety (display screen equipment) regulations 1992. reprinted 2000. £5.75. Available from HMSO or HSE
HSE PUBLICATIONS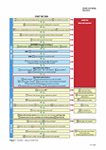 The HSE has recently published "Getting to grips with hoisting people".
This is available free online, just click the above link.
HSE Handling Home Care ISBN: 0-7176-2228-2 £9.50. Available from HSE
Safer Handling of People in the Community £16.99+ £3.10 P&P. Available from Backcare
HSE Manual Handling Assessment Charts. ISBN: 0 7176 2741 1A Free leaflet for assessing load handling tasks. Available from HSE
HSE Health and Safety in Care Homes ISBN: 0-7176-2082-4. Available from HSE
HSE Manual Handling - Solutions you can handle. Available from HSE
Manual Handling in the Health Services £9.75. ISBN: 0-7176-1248-1. Available from HSE
New hoisting guidelines from HSE
CHARTERED SOCIETY OF PHYSIOTHERAPY (CSP) PUBLICATIONS
Guidance in Manual Handling for Chartered Physiotherapists £5. Available from the CSP Tel: 020 7306 6666 or downloadable from the CSP website
MANUAL HANDLING BOOKS
The Guide to Handling People, 6th Edition - £39.99 available from BackCare. www.backcare.org.uk
Moving and Handling People: An illustrated Guide, edited by Sue Ruszala, available for £27 from www.clinicalskills.net
Standards in Manual Handling, 3rd Edition.  Available for £10 from National Back Exchange.
Manual Handling of Children, National Back Exchange, by Carole Johnson and Pat Alexander.  £15 available from National Back Exchange.  www.nationalbackexchange.org
OTHER USEFUL BOOKS & PUBLICATIONS
The Biomechanics of Back Pain ISBN: 0-443-06207-2 £27.99. Available from Russell Medical Tel: 01684 311 444
Teaching, Training and Learning - a practical guide (4th Edition) by I Reece & S Walker ISBN: 1 901888 17 7. Available from Business Education Publishers Ltd
Evidence-Based Patient Handling Tasks, equipment and interventions. By S Hignett et al. ISBN: 0-415-24632-6. Routledge, Taylor & Francis Group
Managing Back Pain and For Your Neck (self help manuals). Available from Saunders (UK) Ltd, Tel: 01323 833 353
VIDEO/DVD
Unsafe Patient Handling Techniques Short informative video/DVD. £26.50 for National Back Exchange members, £31.50 non members. Available from Essex Group, National Back Exchange c/o Jan Perry Manual Handling Coordinator, Narvik House, Princess Alexandra Hospital NHS Trust, Hamstel Road, Harlow, Essex, CM20 1QX
jan.perry@pah.nhs.uk
DOWNLOADABLE PUBLICATIONS
Resuscitation Council (UK). Guidance for safer handling during resuscitation in hospitals www.resus.org.uk
Computer Workstation Set-up. Nice colourful poster - free to download.
Understanding Ergonomics at Work. A free HSE leaflet.
Working with VDU's (Visual Display Units – or Computers!). A free HSE leaflet.
This is a set of 16 templates, each one featuring a commonly used type of sling.  The use of "Sling Record" reduces the risk that a carer will use the wrong sling or apply it incorrectly.  Cost is £14.99 and is available from clinical skills.net